Saludos a toda la comunidad harpoon.
Hoy, gracias a un buen amigo, me han comunicado la salida al mercado de Persian Incursion. Hasta ahora, este nuevo producto de Clash of Arms se encontraba en fase de preorden, disponible mediante reserva en la pagina. A partir de hoy, ya esta disponible para envio. A ver los buenos momentos que nos puede mostrar.
-------------------
Greetings to all the community harpoon.
Today, thanks to a good friend, I have reported the release of Persian Incursion.So far, this new product from Clash of Arms was being preorder, available by reservation at the site. Starting today and available for shipping. To see the good times that we can display.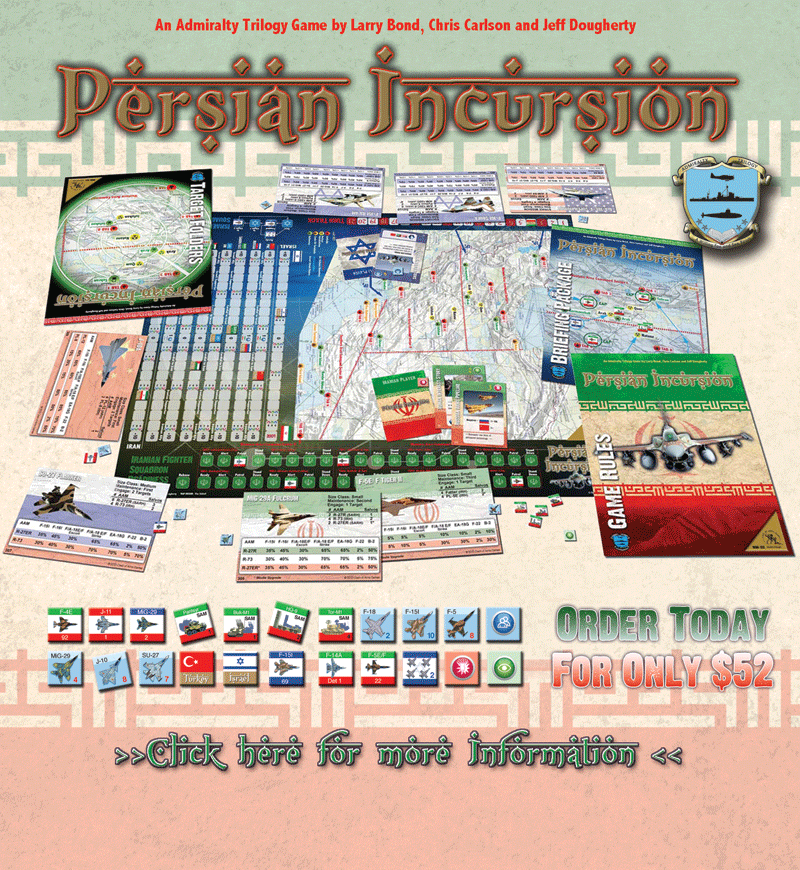 Imagen de PI en la pagina de CoA / PI image in CoA webside